Description
Tracks – Sneaky Thief/Hello Sparky
Label – Set 2 Records (S2R001)
Release Date – 2017
A mighty fine self-released Hammond/R&B filler from instrumentalist Andre M!
André M is a British based instrumental Rhythm & Blues artist with a cool and funky, retro vibe.
Based in Derbyshire in the UK, bass player and composer André M has been creating quite a stir amongst lovers of funk and instrumental R&B who have have described his brand of funky Hammond grooves as 'Booker T And The MGs' meets 'Lalo Schifrin'.
In a world saturated by media driven, squeaky clean production and autotuned blandness, André is taking his listeners back to a time when capturing a great music performance on record was king. His debut album 'Cheriton Drive' and 45 'Sneaky Thief' have been greeted with much praise and enthusiasm from fans around the world.
For André, 'Cheriton Drive' is the realisation of a long held dream of creating his own music in this style since he discovered and fell in love with Stax and R&B in the mid 1980's. He has composed all of the material himself and has been in the fortunate position of being able to invite some of his favourite musicians to play alongside him on the self produced album.
André M is part of a small but growing shift back to the analogue world and what can only be described as 'real' music. It is his intention to develop from the springboard of this first album a musician friendly record label which will allow him to continue producing and releasing great quality music by him and other artists for many years to come.
https://www.facebook.com/AndreMMusic/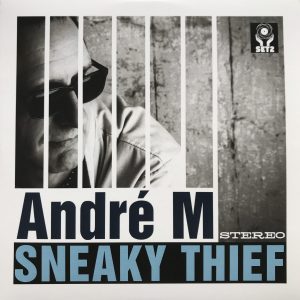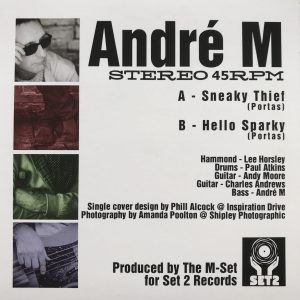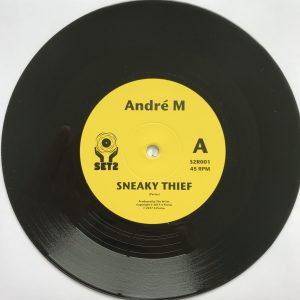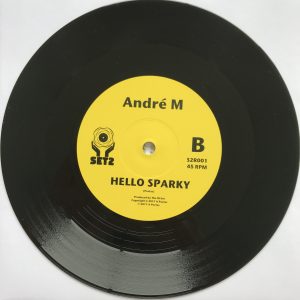 Hear it here: –